We are
patiently
waiting for our little boy to arrive. There have been ups and downs throughout my pregnancy; times when fears would creep in, and times when I was so excited to meet this new member of our family. Now that we are nearing due date of his coming (July 14th) I can't help but imagine what he is going to look like, what his talents will be and just the amazing impact he will have on our lives. When I see little infant boys, toddler boys and elementary boys I can't help but feel a tugging on my heart. I can't believe that I get the opportunity to grow up a little boy into a man...major responsibility, but one that I can't wait to embark upon.
33 Weeks
I am still feeling pretty good most of the time thankfully. I am just finding that after working a full day I am really tired and like to just get home and relax. (We are at 33 weeks and 3 days...37 weeks is full-term...40 weeks is our due date) Our little boy is getting so big...there have been a couple of times that he has shifted all the way over to one side of my belly, and I could actually see how big he was. I saw his little foot the other day as well, and tickled it back in. AMAZING. There are not as many kicks since he is running out of room, but he stretches and pushes all the time. That is something that I love...those little movements that I feel throughout the day that make me think he is saying, "Hey mom don't forget I am here."
I officially have "pregnancy brain." Yesterday I asked Jason if he had put the "mailboxes out on the curb" (I meant garbage cans). I also made the comment that we were walking our "watermelon" down the street when we were taking our lawnmower to a friend's house to take care of their yard. Needless to say this has been a very funny part of being pregnant, and has made for some hilarious moments at our home.
_____________
Besides expecting our little man, we are winding down the school year! I can't believe how fast this year has gone. I have been thankful for my job this year, but it isn't like being a teacher in the classroom, but I am thankful for what I was given. We are still prayerfully waiting for news on Jason's position next year. This year he has loved being at Straub, it is is only a half-time permanent job, and we are praying for a full-time position...we will see what happens, but we are excited to see where the Lord is going to take him. Still amazed at what he does each day as a special education teacher...it is something he is gifted at, and something I am thankful he has the passion for.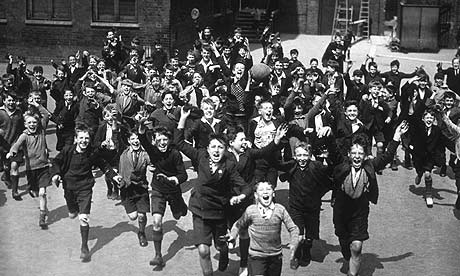 We are also almost done with our second year helping out with the youth group at church. We will still help out on Sundays but the weekday activities are ending until the school year starts back up in the fall. Just this last week in fact, Jason preached on Tuesday night....I was SO proud of him. He spoke on 'boasting,' so he can't say himself that he did great, but I think he did. :) The youth group is something that we are loving helping out with...you would think that we would have enough of middle school students with our jobs, but it has been a blast getting to feed into their lives and spend time being goofy with our kids.
Keep us in your prayers with all the upcoming changes in our lives. We are so excited to start these next new chapters in our lives, and to see where God is going to take our growing little family. :)